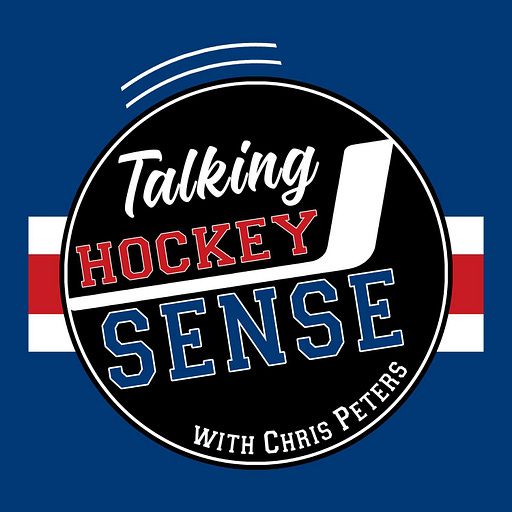 May 6, 2022 • 1HR 21M
Talking Hockey Sense Episode 46: Recapping the U18 Worlds, answering draft questions
A podcast covering all facets of hockey with a special focus on the NHL Draft and prospects with in-depth commentary and frequent guests hosted by hockey writer Chris Peters.
Episode Download Links: Apple | Spotify | Audible | Google | Stitcher
Chris is back from Germany and ready to recap the 2022 IIHF Men's World Under-18 Championship. He talks about Sweden's big win, USA falling short, top performers in the tournament and a bunch more. Chris also covers the latest on the 2023 World Junior Championship and NCAA coaching carousel before answering listener questions on the U18s, NHL Draft and anything else in the prospect world.
Don't forget to subscribe and leave a kind rating and review on your podcast app of choice to help get the word out. And to further support Talking Hockey Sense, consider a premium subscription to Hockey Sense with Chris Peters on Substack, getting you access to a ton of NHL prospect coverage including Chris's forthcoming player reports from U18 Worlds.