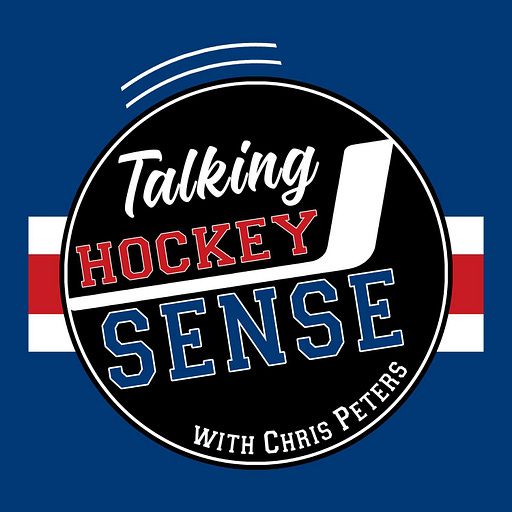 May 11, 2022 • 1HR 22M
Talking Hockey Sense Episode 47: 2022 NHL Draft Lottery Special
A podcast covering all facets of hockey with a special focus on the NHL Draft and prospects with in-depth commentary and frequent guests hosted by hockey writer Chris Peters.
Episode Download Links: Apple | Spotify | Audible | Google | Stitcher
The 2022 NHL Draft Lottery was held Tuesday night and congratulations are in order for the Montreal Canadiens, who retained the No. 1 pick, and the New Jersey Devils for moving up to the No. 2 spot in a draft that has some quality players available at the top.
I break down a ton of thoughts about the lottery as a whole, what this means for Montreal, what this means for the other teams at the top and where it is reasonable to expect a number of these players to go.
On top of that, I answered a ton of listener questions specific to the NHL Draft Lottery and the 2022 draft class as a whole. I also took some time to chat about the upcoming IIHF Men's World Championship.
You can also check out my 16-pick Mock Draft at DailyFaceoff.com, which covers any picks I did not get to in the podcast.
Don't forget to subscribe, rate and review the podcast on your application of choice to help get the word out. Written reviews are especially helpful to getting the podcast moving up the charts, so I'd appreciate any help. Additionally, you can further support the Talking Hockey Sense podcast and keep it ad free by subscribing to the Hockey Sense with Chris Peters Substack.
Also, if you ever have a question you want answered on the podcast, be sure to tweet at Chris (@chrismpeters) or email hockeysensewithcp@gmail.com.